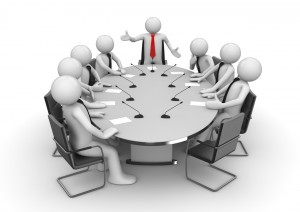 System Maintenance Programs
JCMicro's service organization is targeted towards providing 100 percent service availability and reliability. Our mission is to combine the highest quality service with cost-effective, innovative strategies that consistently exceed your expectations. We understand that our clients require flexible, easy to customize programs that grow and expand with your business. Our various service programs provide:
Guaranteed on-site
Response and repair times
 A single dispatch number
 Fully-configured loaner units
 All labour parts and travel required for repairs
 Coverage24hoursperday/7daysperweek
 Access to spare parts
Flat free retainer, share security, time and material pricing options
 Depot Repair Services
JCMicro's Customer Engineering Department maintains a fully equipped Technical Workshop capable of handling all of your depot repair requirements. An entire suite of depot programs are available to service your mobile end-users who may not have instant access to technical support.
Routine, Hot Spare, Loaner Programs
Mail-In, Carry-In and Delivery Services
Value-Added Services
Our Customer Engineers are more than just a "break-fix" team of technicians. They have been specially trained to formulate solutions to our information technology problems. They understand that your business needs to continuously remain competitive by controlling costs. Our Customer Engineers provide a multitude of services designed to enhance your information technology inventory, without disrupting our employees. Such services include:
Hardware and software installations
System moves, upgrades and enhancements
Preventive maintenance services
Equipment inventory and asset management services